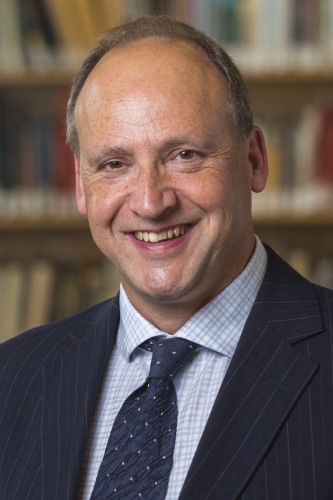 Hamish Fraser, MBChB, MSc, FACMI, FIASHI
Associate Professor of Medical Science, Associate Professor of Health Services, Policy, and Practice
Dr. Fraser is an Associate Professor of Medical Science at Brown University. He trained in General Medicine, Cardiology and Knowledge Based Systems at Edinburgh University, and completed a fellowship in clinical decision making at MIT and Tufts-New England Medical Center. A key element of his work has been developing medical informatics tools for some of the most challenging environments in low income countries. As Director of Informatics at the leading Healthcare NGO Partners In Health, he co-founded OpenMRS an open source EHR project. He was an Assistant Professor of Medicine at Harvard Medical School from 2006 – 2015, and an associate professor of eHealth at the University of Leeds from 2013 – 2017. He was chair of the Global Health Informatics working group at AMIA from 2016-2018.
His main academic focus is in the evaluation of medical information systems, and understanding the impact of information and communications on quality of healthcare worldwide. He is completing an evaluation of the usage, costs and impact of decisions support systems in the OpenMRS EHR for HIV care in Rwanda with Rwandan colleagues and the US CDC. An new NIH funded project in Kenya using machine learning to improve HIV care in Kenya is building on that earlier work.
His other main project is evaluation and improvement of diagnostic decision support systems (symptom checkers) for patients to ensure safety and effectiveness and usability among all groups of users. This includes recent studies at Rhode Island hospital ED and in urgent primary care at Brown Medicine, and new work on diagnosis of stroke.
David R, Evans R, Fraser HS Modelling Prenatal Care Pathways at a Central Hospital in Zimbabwe. Health Services Insights 2021; Volume 14: 1–13

Stephen Gilbert, Alicia Mehl, Adel Baluch, Caoimhe Cawley, Jean Challiner, Hamish Fraser, Elizabeth Millen, Jan Multmeier, Fiona Pick, Claudia Richter, Paul Taylor, Ewelina Türk, Shubhanan Upadhyay, Vishaal Virani, Nicola Vona, Paul Wicks, Claire Novorol. How accurate are digital symptom assessment apps for suggesting conditions and urgency advice?: a clinical vignettes comparison to GPs. 2020 Dec; BMJ Open, 10(12), p.e040269. doi: 10.1136/bmjopen-2020-040269

Fraser HS, Adedeji TA, Amendola P. "The importance of primary care records in low and middle income settings for care, resource management and disease  surveillance". Chapter in ICT in Health 2021, Survey on the Use of Information and Communication Technologies in Brazilian Healthcare Facilities.  p 273  – 295.