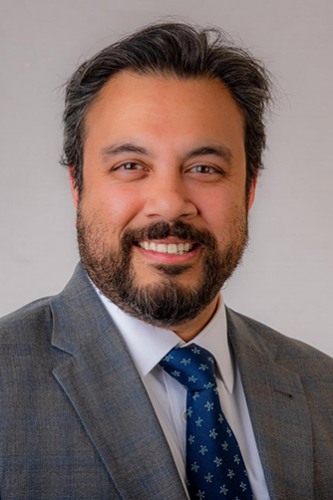 Indra Neil Sarkar, PhD, MLIS, FACMI
President and CEO, Rhode Island Quality Institute, Associate Professor of Medical Science, Associate Professor of Health Services, Policy, and Practice
Neil Sarkar, PhD, MLIS, FACMI is the President and CEO of The Rhode Island Quality Institute (RIQI), RI's Regional Health Information Organization. He is also an Associate Professor of Medical Science and Health Services, Policy & Practice at Brown University. Prior to RIQI, he was the founding director of BCBI. The underlying hypothesis in Dr. Sarkar's research is that the integration of unlinked data leads to new information that can be used to inform knowledge about underpinning phenomena in biology and health. His work has been funded by the National Science Foundation, the Centers for Disease Control and Prevention, the US Department of Veterans Affairs, the Office of the National Coordinator for Health Information Technology, and the National Institutes of Health. He is an elected Fellow of the American College of Medical Informatics, a member of the Board of Directors of AMIA, and the Founding Editor-and-Chief of JAMIA Open.
Eisman AS, Shah NR, Eickhoff C, Zerveas G, Chen ES, Wu WC, Sarkar IN. Extracting Angina Symptoms from Clinical Notes Using Pre-Trained Transformer Architectures. AMIA Annu Symp Proc. 2021 Jan 25;2020:412-421.
Perera S, Maung C, Hla S, Moo HM, Lwin ST, Bruck C, Smith T, Bakker M, Akhoon C, Sarkar IN. Access to community-based reproductive health services and incidence of low birthweight delivery among refugee and displaced mothers: a retrospective study in the Thailand-Myanmar border region. BMJ Open. 2022 (in press).
Lai J, Yang J, Gamsiz Uzun ED, Rubenstein BM, Sarkar IN. LYRUS: a machine learning model for predicting the pathogenicity of missense variants. Bioinform Adv. 2021 Dec 25;2(1):vbab045. doi: 10.1093/bioadv/vbab045. PMID: 35036922; PMCID: PMC8754197.